Wouldn't it be nice to figure out a way to make money from your hobby?
Some people are fortunate to have jobs that they love, but most people would rather spend time on their hobbies than at their job.
In this article, we'll take a look at 40 different hobbies that make money, as well as some specific ideas for how you can go about making money with that hobby.
Blogging
If you have a flair for writing, building a blog is easy. You can get a free blog domain at blog services, such as WordPress or Blogger. Choose a template design to start out, and begin composing entries. Don't worry about not having an audience yet; you'll build one with your content. Focus on writing things you enjoy, and learn the basics of formatting. This way, you'll build a portfolio you can use to apply for paid blogging gigs.
How to Start a Blog in 2021 (and Make Money)
Photography
Photography is a pastime that's a part hobby and part artwork. If the photos that you are taking gravitate more toward art, it's entirely possible that you'll be able to make some money with this hobby.
There are several ways to monetize photography. A number of major websites such as Flickr and Shutterstock provide photos to users across the web. You can earn some money by setting up an account on those sites and adding your photos to sell to potential clients.
Still another way is to market your work directly to actual clients. Professional photographers are quite expensive, so you may be able to sell your services as a discount alternative for people who need photos for graduations, weddings and other events.
Proofreading
Does it drive you crazy when you read something filled with typos and spelling errors? Do you find yourself silently correcting mistakes in texts and on signs? If you have an eye for detail and a natural talent with language, consider becoming a proofreader. Plus, you can work from anywhere you have an internet connection.
Coding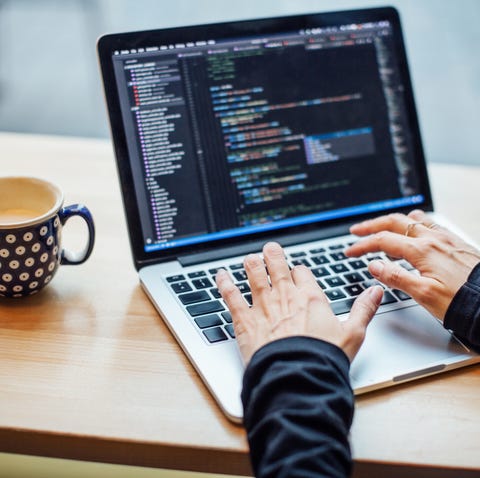 If writing out new code and trying to see what you can get your computer to do is your idea of a good time, you can easily freelance out your in-demand skills to various companies. And you can make quite a bit of money from it too. According to Zip Recruiter, freelance software developers make an average of $54 per hour.
Graphic Design
If you like designing but you're not a coder, there are plenty of other design opportunities aside from websites. Graphic design is a perfect hobby for making money because there is always a demand for designers and there are projects of all shapes and sizes.
As a part-timer, you can still put together a great portfolio that shows off your abilities. If you're just getting started, there are plenty of clients for small jobs that may not have the budget to higher a professional agency
Knitting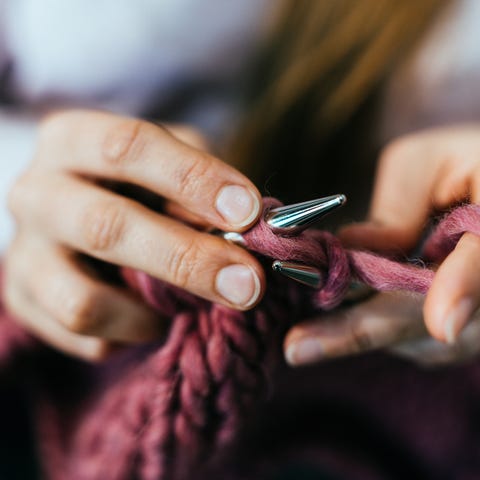 If you spend your commutes knitting or can't watch TV without having needles in hand, you're well on your way to making some extra cash. You can sell your knit creations, whether it be hats, scarves, baby clothes, or what have you, either to friends and family or online to the general public by setting up an Etsy shop.
Chocolate Making
This hobby is fantastic for couples because you can eat the mistakes together. There's a big market for artisan chocolates, and you and your sweetheart can make some sweet profits with sweets.
Flying Drones
Drone technology has the ability to capture breathtaking videos that businesses and companies will pay sizeable amounts for.
Real estate agents, construction companies, and stock photography sites are just a few examples of people willing to pay for your drone footage.
Companies value drones because the unique vantage point can help market their products and services. In some cases, such as with roof inspections, it's also easier or cheaper to send in a drone rather than an actual human.
When it comes to making money with a drone, it's up to you to set your prices. You'll probably want to test different rates to figure out the fair market value in your area.
Video Making
Video making is one of the best skills to learn to make money. This is primarily due to the popularity of YouTube and video marketing.
Videos have become the prevalent mode of content marketing due to their high engagement rates. One approach is to work for clients who need corporate videos, brand films, etc. You can find such projects on Upwork, Freelancer, etc.
However, if you want to work on your own terms, you can always create your own YouTube channel. The key is to generate unique content that has the potential to become viral. If your video gets a large number of views, you will be paid ad revenue by YouTube. As your subscriber count increases, you can also make money through brand collaborations and cross-promotion.
It is not surprising that being a YouTuber is now considered as a "real" profession that can help you earn a living. The best part is that you don't need high-end equipment or a large team to shoot compelling videos. You can even shoot and edit videos on your smartphone. You just have to ensure that your content is fresh and reflects your creative vision.
When it comes to creating content for YouTube, the possibilities are endless. From quirky unboxing videos to lengthy tutorials – there are various options. However, it is crucial to ensure that the format of your content is consistent throughout your channel.
Cooking & Baking
If you love to cook or bake, there are a few different ways you can make money. Of course, you could offer services, like baking birthday cakes or wedding cakes. There are also a number of ways that you can use your skills with an online business, which gives you a lot of flexibility in your working hours and schedule. You could also teach your skills to others.
If you're a good cook you've probably been told by people that you should start a restaurant. While that is an option, restaurants fail at an incredibly high rate, and they also require an insane amount of work and crazy hours.
Reading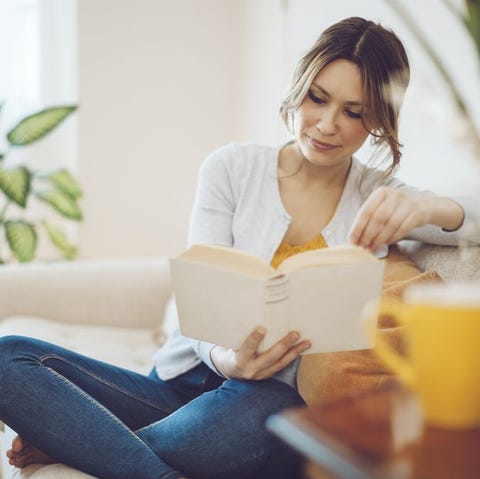 Avid readers can profit from their love of books by getting paid to review them. Several sites including the U.S. Review of Books, Kirkus, and Women's Review of Books will pay for short reviews of approximately 300 words, and as an added bonus, you'll receive the books you review for free.
Writing
Many aspiring freelance writers jump to the idea of blogging, but businesses need more than just articles and blog entries. They need sales copy, marketing communications, white papers, email funnels, and a dozen other types of writing. Many businesses need technical or scientific writers.
As a writer, you can typically work on your own schedule from anywhere in the world.
Gaming
If gaming is your hobby then you could be earning money from it. I know many people enjoy online gaming where you join other gamers competing and talking to each other across the world.
You can upload your gameplay to YouTube for others to watch while you play.
Gossiping
If you love keeping up on all the latest gossip, journalism is the job for you. Depending on the subjects you're into, getting into journalism is really easy–all you need to do is keep watching and reading the news that relates to you. By doing this, you'll keep up with the juiciest bits of gossip related to your field.
Final Verdict
Rapid advancement in technology and the rise of the internet have made it possible to make hobbies profitable. If you are tired of slogging at a dead-end job, it is time to pick one of the money-making hobbies and channel your creativity.