In this post, I'll discuss a list of 12 Ezoic alternatives that you can use to replace/supplement your blogging income or at least try something new and different. Keep reading to discover the top alternatives to Ezoic.
Our team recently tested Ezoic alternatives, and they were pretty good. The research was designed to compare these alternatives in order to help you pick the right one for your needs.
In our tests, we gathered valuable information by comparing real users' reviews and ratings. Then we crunched the data and sorted the ad networks according to their overall score rating.
About Ezoic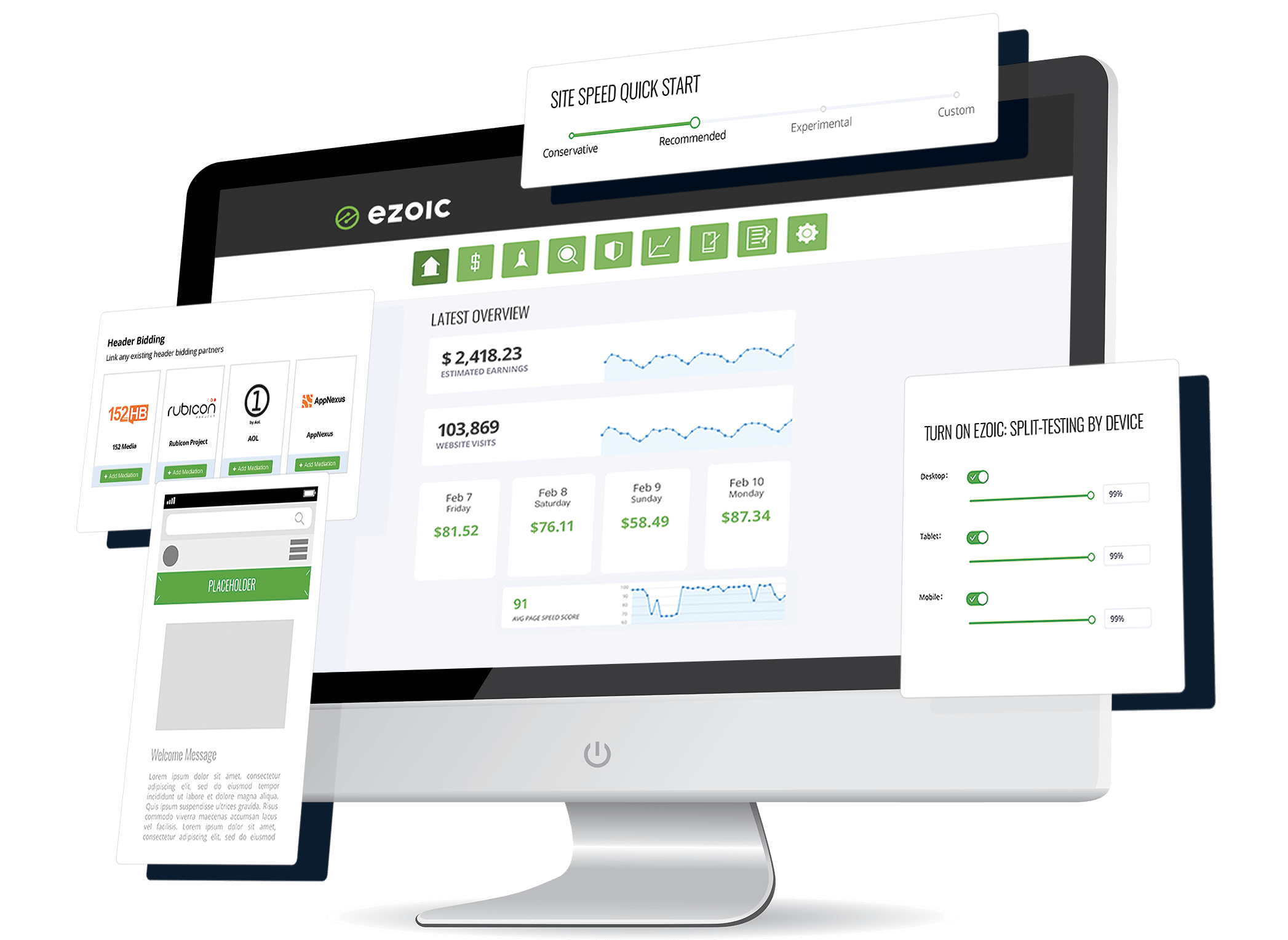 Ezoic is a platform that manages all adverts on a website in order to increase earnings. By using machine learning and artificial intelligence, they can offer better ads, improve ad earnings, and reduce page load speed.
Unlike most AdServer platforms, Ezoic's Ad Tester works using AI. This can help make your site faster and generate more revenue.
The system is designed to increase the number of visitors who click your ads. It will split test the different ads, different ad locations, and different ad densities of each ad campaign to figure out what works best.
It is a real-time mathematical optimization engine that can figure out what ad configuration should be shown to what type of user based on how the user is interacting with your website.
List of Ezoic Alternatives
Looking for a replacement for Ezoic? Here is a list of the top 12 Ezoic Alternatives that can replace Ezoic.
Google Ad Manager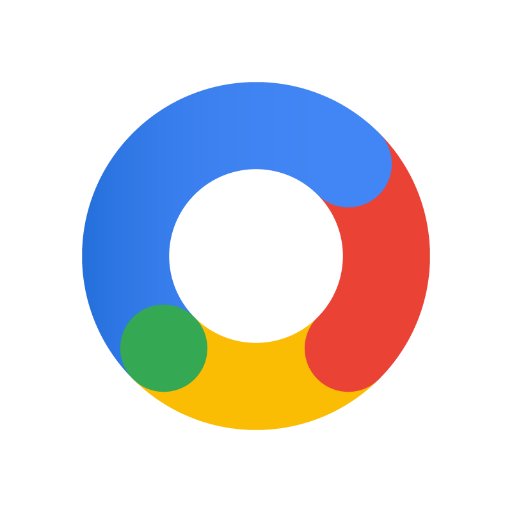 Are you going to be making the switch from Ezoic? Are you unhappy with your current service? Maybe you should consider Google Ad Manager! Let's take a look at how it stacks up against Ezoic.
Google Ad Manager is a powerful platform that enables Google's Publisher Ads, DFP, and DoubleClick for Publishers users to create, deliver and manage rich media display and video ads. It offers a multitude of features that are great for advertisers, agencies, publishers, network operators, and developers.
Google Ad Manager provides ad serving and ad management capabilities for big publishers. The product increases monetization opportunities and reduces administrative workload by automating the process of buying, selling, and optimizing ads across multiple exchanges and networks.
Google Ad Exchange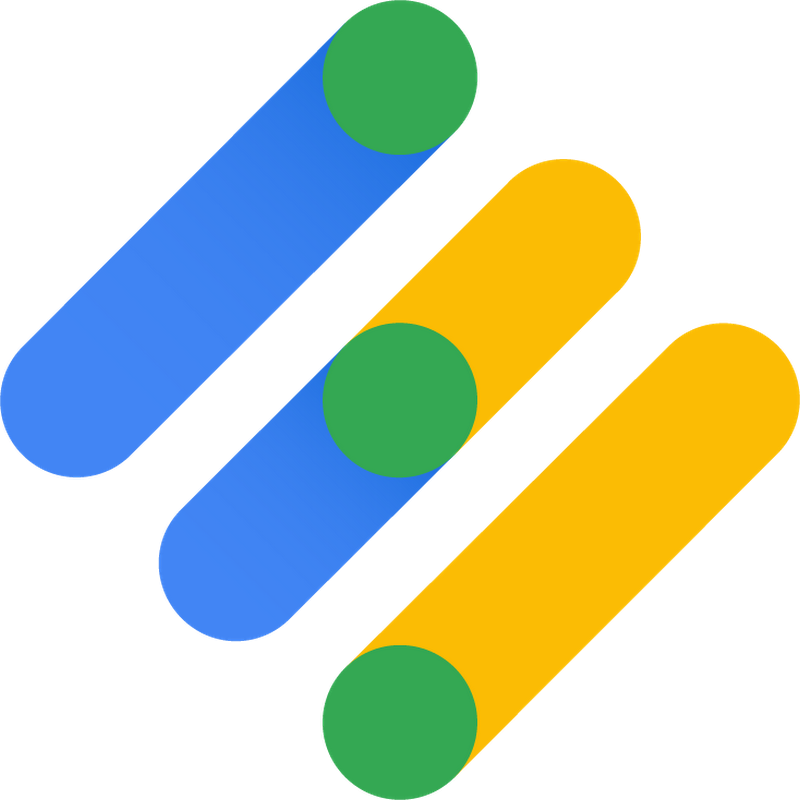 Google Ad Exchange allows publishers to seamlessly monetize their inventory across Google, YouTube, and other popular sites, increasing CPMs through increased competition for premium inventory.
The Ad Exchange supports all sizes and formats of Internet display advertising, from rich media to mobile and video, with global coverage across all devices including desktops, tablets, and smartphones.
There are no requirements to work with Google AdX – just join the marketplace, add your inventory, configure the targeting preferences for your site (and mobile applications), and then begin selling your premium inventory programmatically.
However, Ezoic is an ultimate ad management system with features that go way beyond what Google Ad Exchange has to offer.
Google Adsense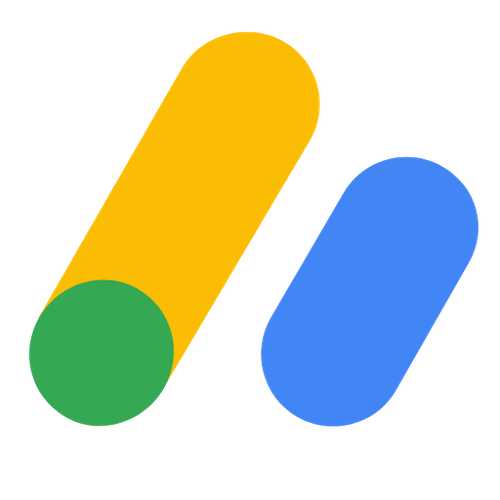 Google Adsense is one of the oldest and most established ad networks online. Businesses from all over the world use Google Adsense to monetize their sites.
Depending on who you ask, Google AdSense is either a blogger's best friend or an enemy that they love to hate.
All publishers know that Google Adsense is the king of income from displaying ads on your website. But some websites have recently complained that the Adsense CPC rate has dropped or even disappeared. This makes a lot of sense because Google knows there are other players in the market who can generate more clicks to the advertisers than their own system.
Ezoic can give much better results than Google Adsense with higher CTR, leading to higher revenue.
BuySellAds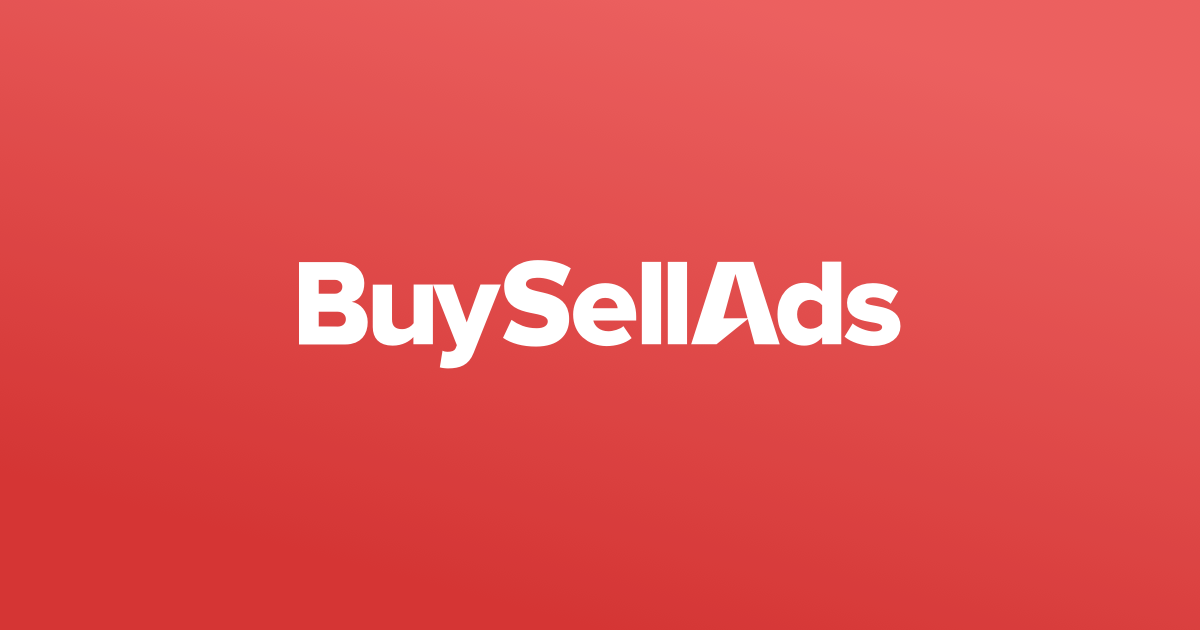 Is BuySellAds a good alternative to Ezoic? This is a common question right now, so let's answer it. They both provide great ad units and good customers, but they are not identical.
If you are a web publisher, then BuySellAds is another great alternative to Ezoic. It is a platform full of advertisers and publishers. However, both companies are using a different advertising model where Ezoic allows publishers to take advantage of programmatic ad targeting and develop better user experience.
BuySellAds is a marketplace with traditional media advertising where advertisers, publishers, and agencies can meet each other. It provides access to high-quality inventory for small publishers willing to monetize their traffic while allowing advertisers to expand their campaigns to get the desired results.
Monumetric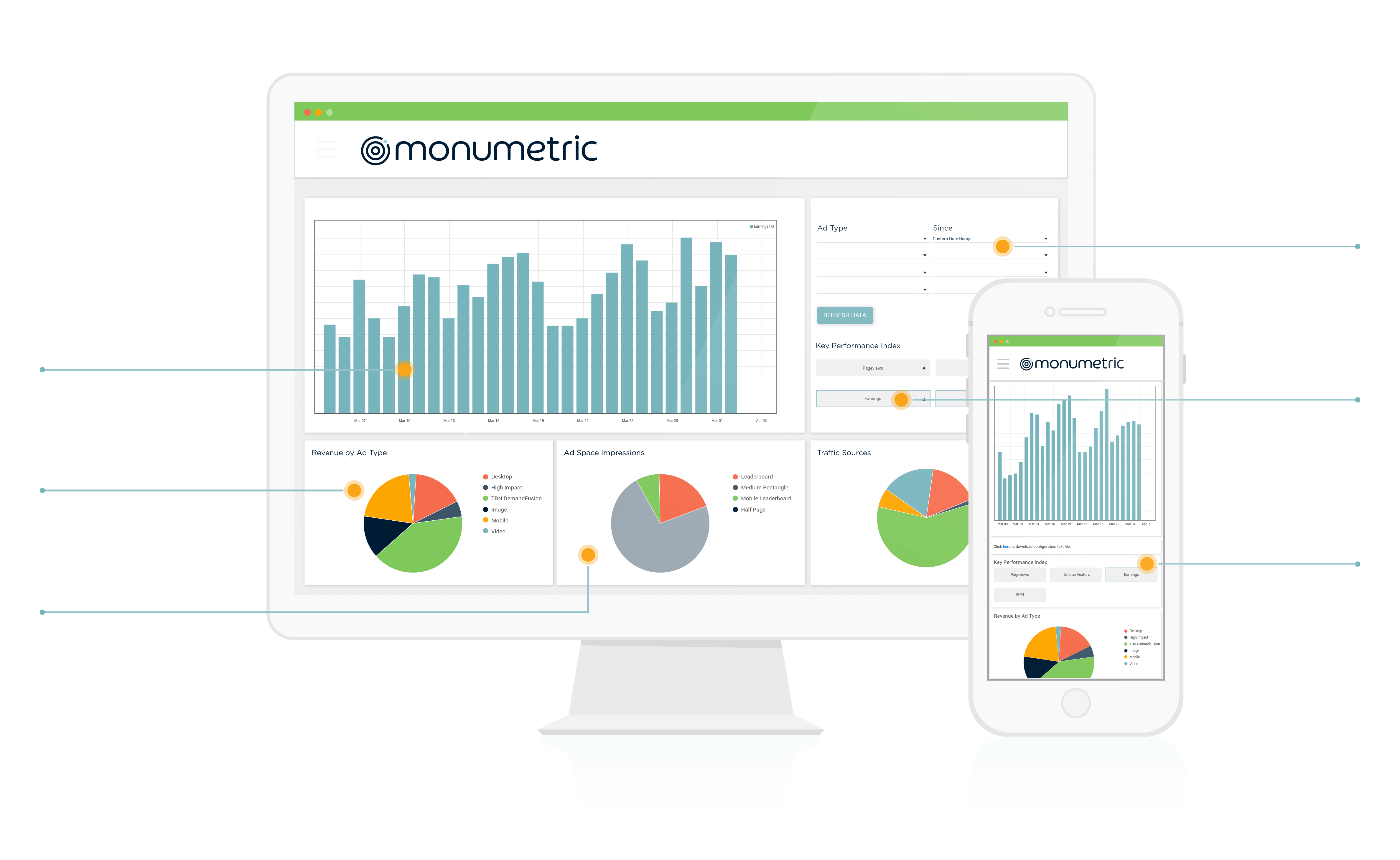 With Monumetric taking the advertising world by storm, is Monumetric the right alternative for Ezoic?
Monumetric is a relatively new player in the ad server game and is without a doubt the most sought-after alternative to Ezoic. But does it live up to all the hype?
Monumetric is a full-service ad revenue management company that helps publishers of all sizes grow their ad revenue.
After reviewing the company, we discovered that they are offering a combination of powerful technology and services to help publishers make money. Monumetric employs a custom algorithm that fetches low-obstructive ads, and it places them with the best possible spots on your site.
Media.net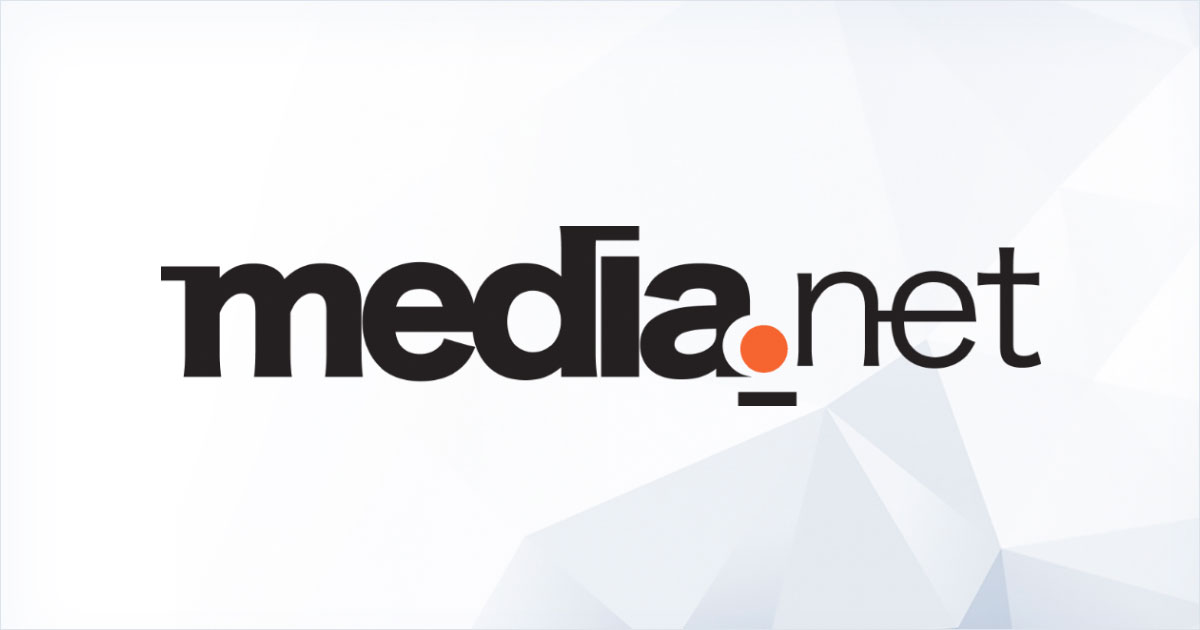 Media.net is a leading independent ad serving company that provides content publishers with high-quality contextual ads customized to fit within website pages and applications. For publishers large and small, Media.net integrates seamlessly into their web properties and mobile sites, making the monetization process simple.
Media.net provides the most favorable ad serving experience in the marketplace today because it mimics your website's style and calls back to a cookie-less ad exchange. Advertisers get better-matched ads, and since the ads don't come with cookies, you don't run the risk of losing your loyal audience or putting data privacy at risk.
AdThrive
AdThrive is a full-service ad technology platform used by some of the largest, most innovative publishers in the digital ad industry.
It is a programmatic advertising network designed to help publishers get more engaged readers and increase revenue. It was built from the ground up with a team of truly world-class engineers, ad experts, and data scientists to deliver premium advertising, better relationships with advertisers, and amazing value for publishers.
AdThrive helps publishers make more money by having our team members manage everything from your ad inventory, ad sales, and optimization to advertising partnerships and relationships.
Amazon Publisher Services
Whether you are a web publisher with enterprise needs, or an individual just getting started, Amazon is poised to serve your business model and brand.
The Amazon Publisher Services platform enables websites to generate more revenue, engage their audiences, and improve user experience.
Amazon offers a complete range of managed services to enable publishers to focus on creating the best user experience without having to worry about custom configurations, code, or managing infrastructure.
They help publishers enhance their sites with easy integrations of Amazon technologies such as one-click buying, affiliate linking, reader feedback, and recommendations, wish lists, customer reviews, and sponsored advertising.
Mediavine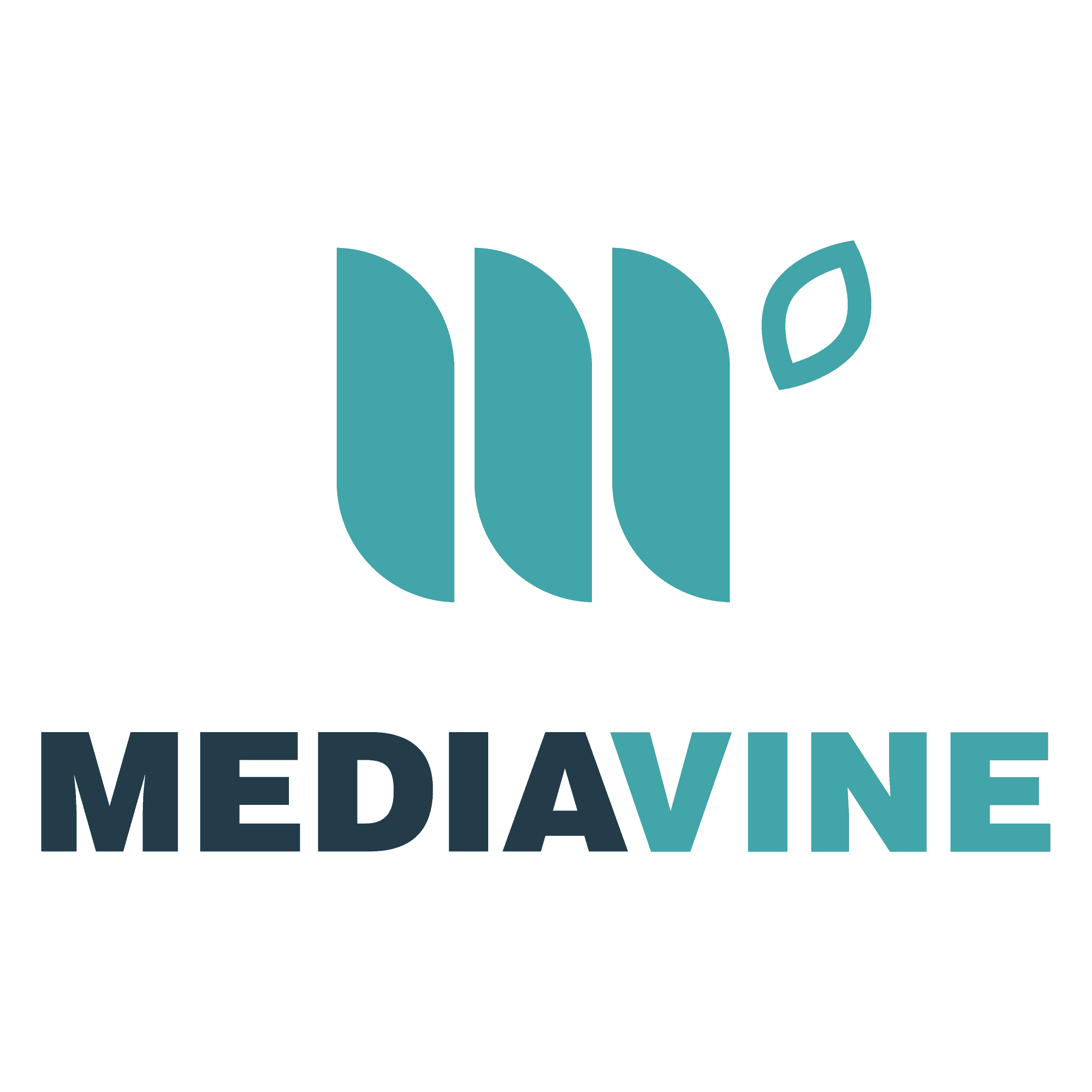 Mediavine is a full-service ad management platform that helps content creators build sustainable businesses.
They provide a suite of cutting-edge plugins and educational tools that enhance design, writing, and online education—and their overall ROI—for publishers. Additionally, they've developed an intelligent ad technology platform that maximizes earnings without slowing down your site or compromising the user experience.
Their best-in-class ad technology powers your content with strategic monetization. Plus, you'll get access to unique promotional opportunities, training, and support.
Sovrn Holdings
Sovrn combines a variety of solutions and services — from automation to insights — to help publishers build and monetize their own digital media businesses. It offers content creators a suite of tools for everything from inventory management to ad operations and real-time data tracking.
The Sovrn platform delivers unique, never-before-seen advertising and tracking technologies that power the world's leading publishers.
The best way to learn about what they do is to experience it with your own content publishing operation.
InfoLinks
Infolinks is the only contextual ad marketplace that offers high viewability exclusive, premium publisher inventory for Advertisers.
The technology is built upon our years of experience in programmatic advertising to match advertisers with our audience of premium publishers at scale. The result is a highly relevant and high-quality ad experience for users, and big brand advertisers reach audiences they care about.
Add Infolinks' smart ads to your site and you'll start raking in more income from effective ad engagement with targeted, in-market audiences.
Propeller Ads
PropellerAds' exclusive formats help you increase your revenues with engaging ads and the highest CPM rates available on the market.
The company's proprietary technologies and 8 years of experience allow it to deliver high-quality traffic and competitive rates for advertisers.
PropellerAds provides advertisers with access to uncharted inventory and integrated cross-device technologies that allow supporters to have a seamless experience across all devices, including tablets, laptops, desktops, or smartphones.
The company's sophisticated performance-based platform assures the highest level of transparency for both advertisers and publishers.
With Propeller Ads, payday is every Thursday! and an extremely low payout threshold of USD 5.
Conclusion: Ezoic Alternatives
Today we've taken a look at the top alternatives to Ezoic with a total of 12 recommended Ezoic alternatives. Some of these are popular ad networks or known programs and services, others are lesser-known and might be worth mention.
If your site currently uses Ezoic and you want to replace it with another ad network, this article should have been a great help. I know how annoying it is when you are neck-deep in research and know that you need to make a change, but don't know what to do. I hope my research and insights will save you time.
So this concludes our list of the prime Ezoic Alternatives. I will keep updating the list on a consistent basis to make sure it is relevant and up to date. If you are facing any difficulty in using these ad networks, do write to us, we will be happy to help you out.
I'm aware that there are many other networks out there though that are worth checking out. I even started using some of them at some point in the past. If you have any suggestions, do let me know by dropping a comment below! I would love to hear them out.