This is a list of the top BrandBucket Alternatives.
BrandBucket is one of the best and oldest marketplaces of carefully selected domain names. It was founded in 2007 by Margot Bushnaq.
BrandBucket offers a collection of premium quality, hand-picked domain names available for purchase. These are ready-to-go brands for startups, businesses, companies, apps,  blogs, or products.
If for some reason, BrandBucket isn't a good fit for you, check out our list below for your best picks.
List of BrandBucket Alternatives
SquadHelp
The World's #1 Naming Platform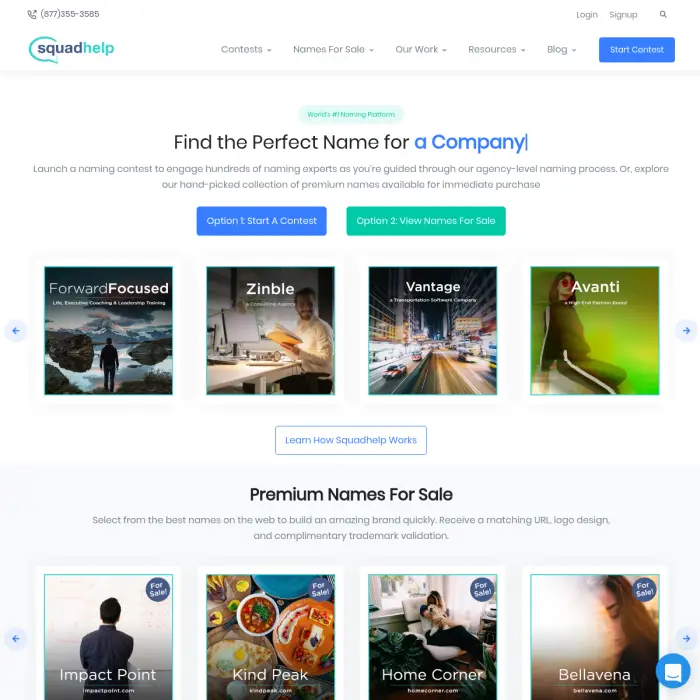 SquadHelp offers exceptional brand names for sale along with the matching, premium domain name.
Currently, the marketplace has domains of the following TLDs only:  .com, .io and .co  
You can sort the domain names by category, extension, emotion, style, and more.
Apart from that you can also launch a contest on SquadHelp and get customized suggestions for your business or brand name.
Squadhelp.com featured at No. 274 in the Inc. 500 list of America's Fastest-Growing Companies. This means that they are definitely good at what they do 🙂
For Sellers
Domain Name Investors can maximize their exposure by reaching several thousands of potential buyers each month. You can also submit your names to plenty of naming contests on the platform every month.
Here is a summary of SquadHelp's commission rate:
| | |
| --- | --- |
| Selling Price | Commission |
| <$2500 | 30-35% |
| $2500 – $5000 | 30% |
| $5000 – $50,000 | 25% |
| $50,000 – $75,000 | 20% |
| >$75,000 | 15% |
Brandpa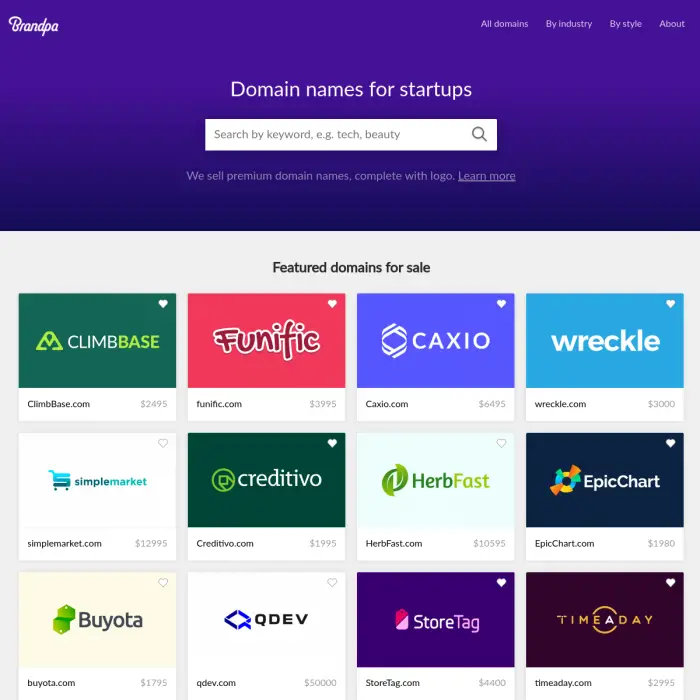 If you are looking for a BrandBucket alternative, that offers brand names for lower prices, then BrandPa is your ideal choice.
With Brandpa you can find original domains for your startup, company, and products.
All the domain names are ready-to-use and complete with the logo. Also, you can filter the domain names by style or by industry to find the right name for your needs.
All the domains listed on Brandpa are dot-com.
For Sellers
If you have a domain name that is a suitable fit for the platform you can list your domains for a one-time fee of $8 that covers domain listing fees and logo design.
Once the domain sells, you get 75% of the domain's selling price, which means that Brandpa charges a 25% commission.
Brandroot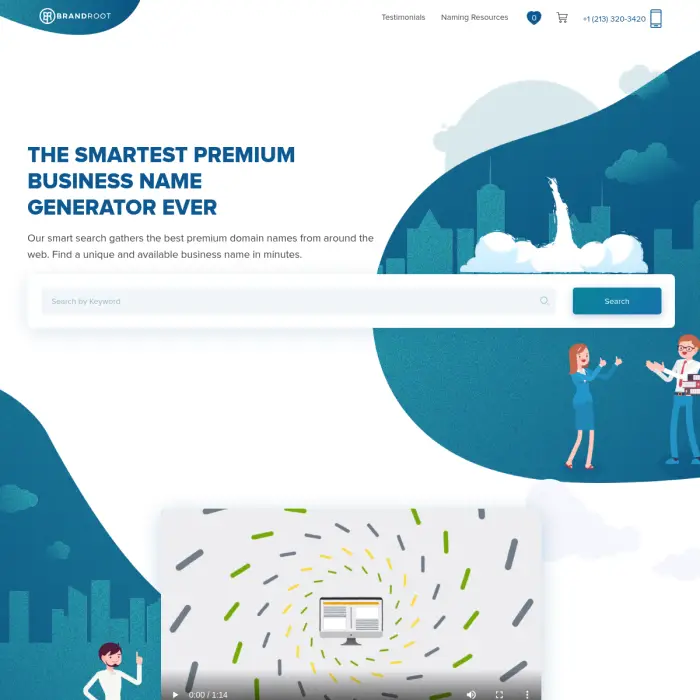 Brandroot is a business name marketplace founded in Jan 2010 by Michael Rader.
You can use it to purchase a premium .com domain name and professionally designed logo.
It also features an amazing business name generator using which you can find available domain names.
Brandroot was acquired by BrandBucket on Jun 27, 2019.
Namerific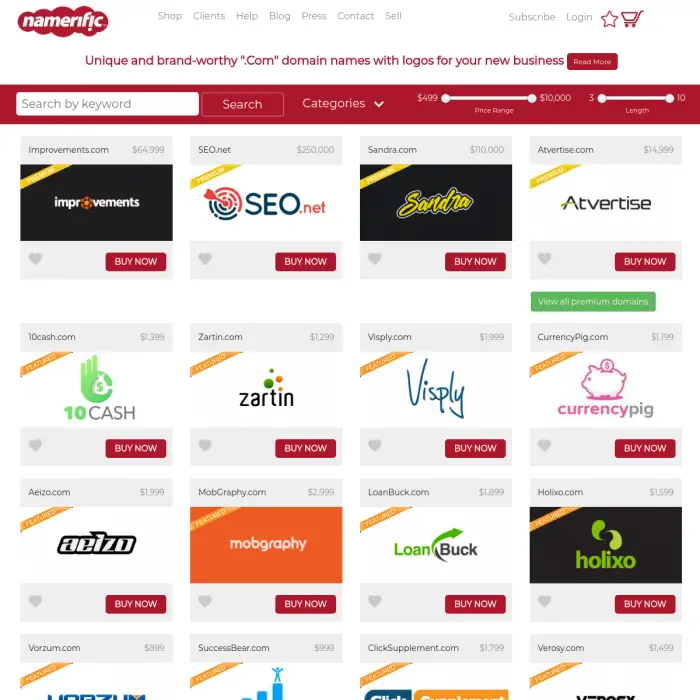 The next BrandBucket alternative on our list is Namerific.
You can use Namerific to find brand-worthy and exclusive ".com" domain names with logos for your new business.
The marketplace has the functionality to filter domain names by length, price, and category.
For Sellers
Namerific is one of the best BrandBucket alternatives for domain sellers as they offer free listings, fast approvals, and amazing support!
Once the domain is sold they charge a 30% commission rate. This means that you get to keep 70% of the sales price.
BrandNic
BrandNic is a domain name marketplace that can help you find the perfect brand name for your business requirements.
You can sort the names by category and even find short and memorable 4-letter, 5-letter names.
Each domain also has a description of its possible use-cases.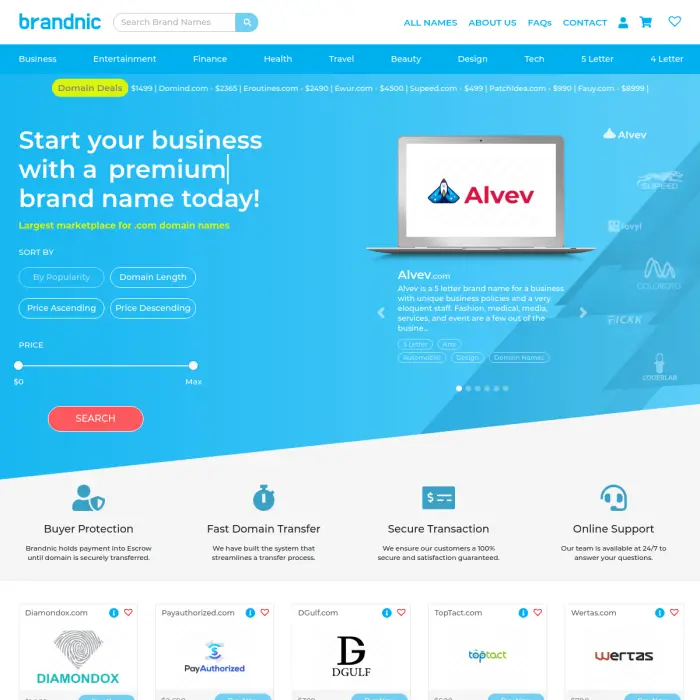 BrandDo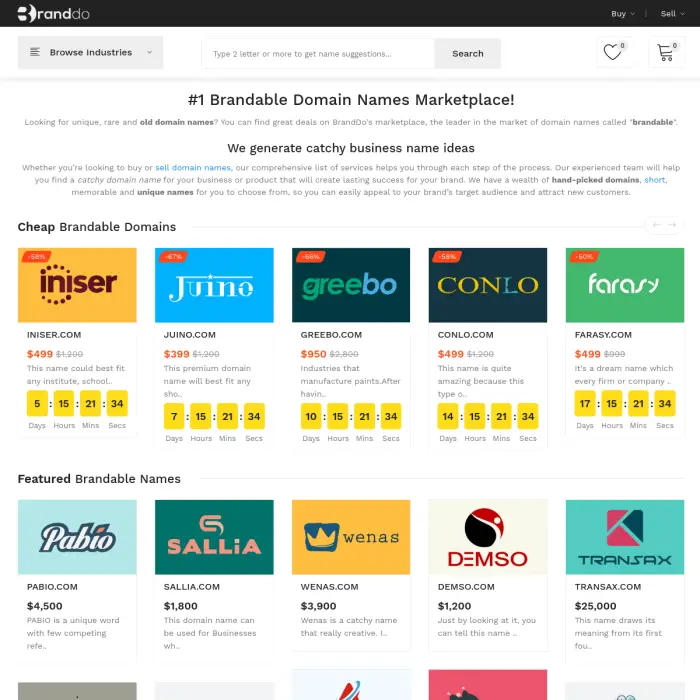 BrandDo is a brandable domain name marketplace that is mainly aimed at the placement, allocation, and brokerage of domain names.
One Word Domains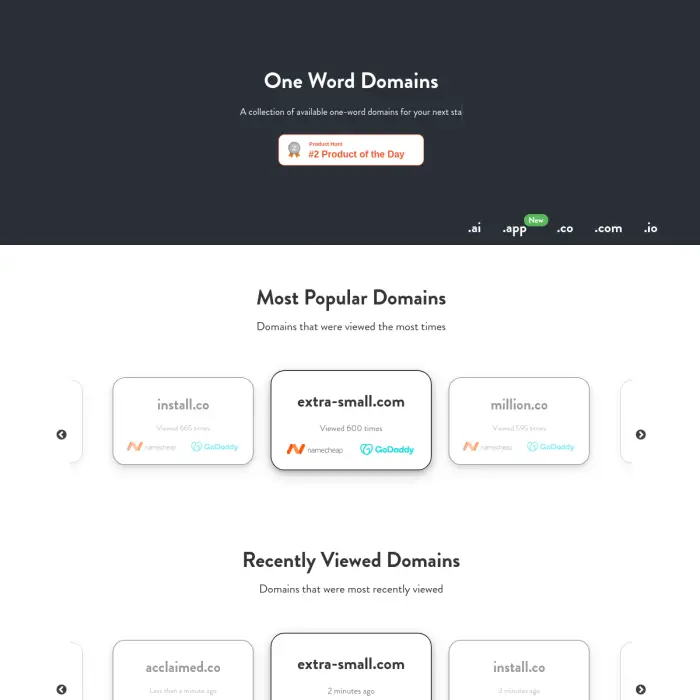 One Word Domains by Steven Tey features the most exhaustive collection of available one-word domains for your next startup idea.
Currently the TLD's supported are: .ai .app .co .com .io
Brandsly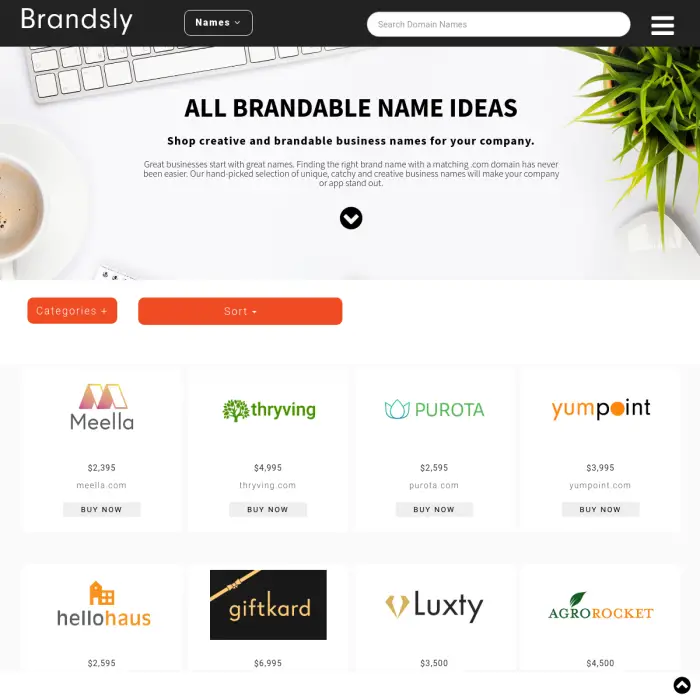 Brandsly by Wenjie Jiang has a vast and diversified selection of domain names for companies all across the globe. There are over 50 categories of domain names to choose from.
Conclusion: BrandBucket Alternatives
So that's my list of 8 BrandBucket alternatives.
Now I'd like to hear from you:
Are there any websites that are similar to BrandBucket that you know about?
Let me know in the comments below.