Caching and Database Optimization are the most popular ways of speeding up your WordPress website. In this post, we look at two plugins that can help you do just that and more!
WP-Optimize is a comprehensive plugin that caches your site, cleans your WordPress database, and compresses bulky images. WP Rocket is a robust caching and optimization plugin that drastically speeds up WordPress websites.
WP Rocket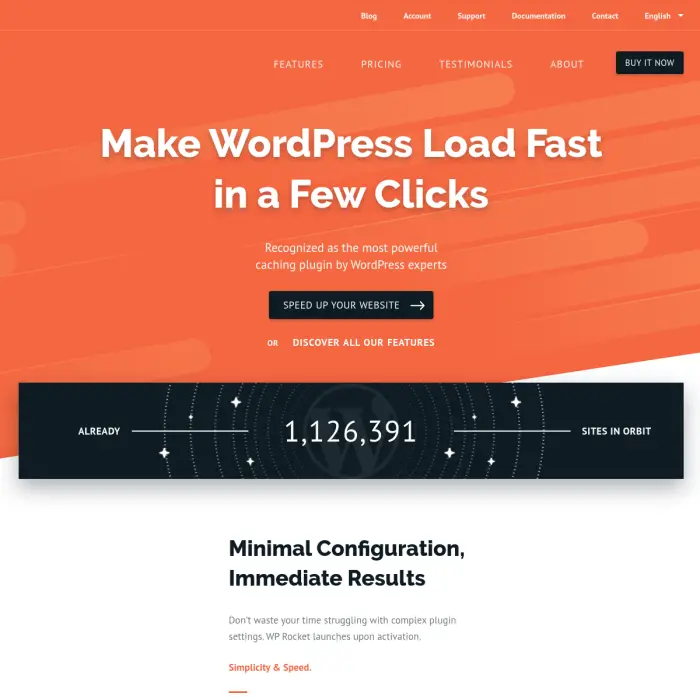 Get a faster WordPress website in a few clicks using the most powerful WordPress caching plugin: WP Rocket ????
Despite being a premium (paid) plugin, WP Rocket is widely used, recognized, and recommended by WordPress experts. It is used by 1,126,391 websites, to be exact!
This is due to the simplicity and speed with which this plugin can improve your website's loading speed. It requires minimal configuration and fine-tuning from your end. You can simply install it and get it to work within a couple of minutes.
WP Rocket applies 80% of web performance best practices automatically (yes, even if you do not enable any option).
However, if you prefer to customize individual settings as per your requirements, there are more than enough advanced options to choose from, in the plugin settings.
WP Rocket Features
The top features of WP Rocket include the following:
Cache Preloading
Sitemap Preloading
CDN Friendly
WordPress Database Optimization
Web Browser Caching
Google Fonts Optimization
Remove Query Strings from Static Resources
Lazyload
Defer JS Loading
Cloudflare Compatibility
Minification / Concatenation
DNS Prefetching
WP Rocket Pricing
| Plan | Pricing | No. of Websites |
| --- | --- | --- |
| Single | $49 | 1 |
| Plus | $99 | 3 |
| Infinite | $249 | Unlimited |
You will be pleased to know that WP Rocket offers a 100% No-Risk Money Back 14-day Guarantee, in the unlikely case, you are not satisfied with your purchase.
If your WordPress site doesn't load faster, they will issue a full refund within 14 days from your purchase.⏳
WP-Optimize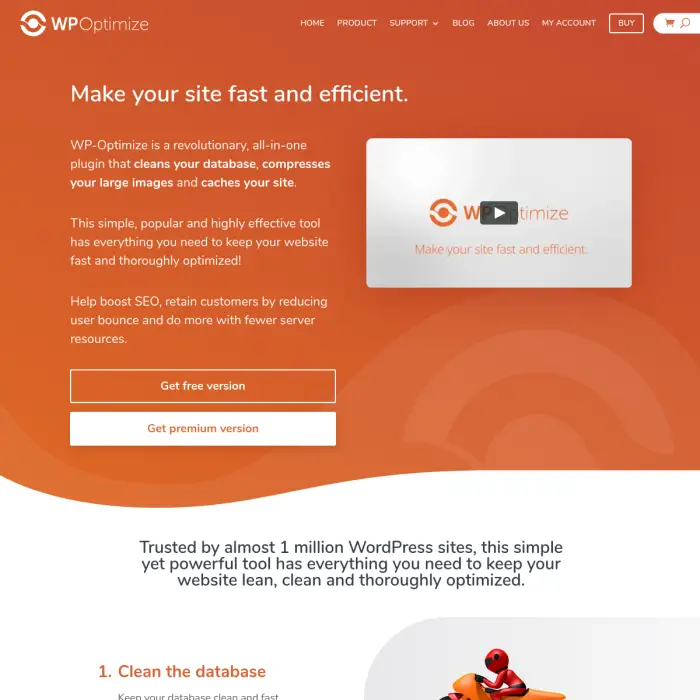 WP-Optimize is a WordPress plugin that can make your website blazingly fast by cleaning and optimizing the WordPress database, compressing images, and caching web pages.
It has over 900,000 active installations, which means that the plugin is thoroughly tried and tested by WordPress users around the globe.
WP-Optimize Features
Check out the list of features that this plugin offers:
MySQL Database Cleaning (cleans up Post Revisions, Drafts, Expired Transients, Trackbacks, Pingbacks, Spam)
Automatic Clean-ups
Cutting-Edge Image Compression
Bulk compression
Cache preloading
Browser cache
Device-specific cache
Advanced exclude rules (cache only what you need)
Gzip compression
UpdraftPlus Backups
WP-Optimize Pricing
WP-Optimize is based on a freemium model of pricing. The free version is fine, but the premium version has additional functionalities that are quite useful.
With the premium version, you get features such as multisite support, sophisticated optimization scheduling, lazy load, logging, and priority customer support.
| Plan | Pricing | No. of Websites |
| --- | --- | --- |
| Free | $0 | – |
| Starter | $39 | 2 |
| Business | $69 | 5 |
| Unlimited | $179 | Unlimited |
WP Rocket vs WP-Optimize
In this section, I would like to highlight the major differences between WP Rocket (free and premium) and WP-Optimize.
| Plan | WP-Optimize (Free) | WP-Optimize (Paid) | WP Rocket |
| --- | --- | --- | --- |
| Database optimization | Yes | Yes | Yes |
| Image compression | Yes | Yes | No |
| Page cache | Yes | Yes | Yes |
| Lazyload | No | Yes | Yes |
| GZIP compression | Yes | Yes | Yes |
| Preload cache | Yes | Yes | Yes |
| Scheduling | No | Yes | Yes |
| DNS Prefetching | No | No | Yes |
Speed Comparison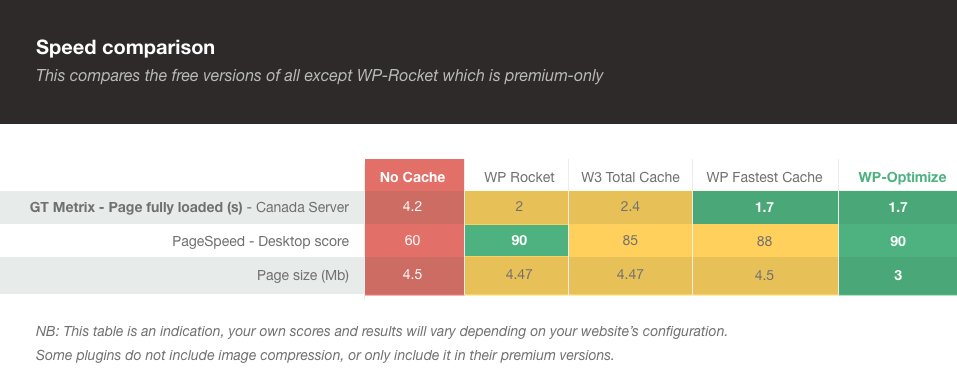 Related Questions
Is WP Rocket worth? WP Rocket is definitely worth the investment because it is the only cache plugin that integrates more most of the web performance recommended practices the need to activate any options. It also comes with great customer support and service.
What is the fastest WordPress theme? GeneratePress is one of the fastest and feature-rich WordPress themes that you will ever experience. Another super-fast WordPress theme is Acabado.
How do I uninstall WordPress Rocket? You can log in to your WordPress admin panel and uninstall WP Rocket from there. Else if you have access to your WordPress folders via FTP or cPanel, go to the folder /wp-content/plugins/ and delete both "cache" and "wp-rocket-config". After this modify the .htaccess file to removing all code between #BEGIN WP ROCKET and #END WP ROCKET.
Ezoic Site Speed Accelerator Review
How to Minimize Redirects in WordPress?